Try BookTree for FREE!


Learn more about our one-month Free Trial offer.



No COVID-19 Worries!


Our rigorous and eco-friendly cleaning process includes book quarantine time.



Refer a Friend, Receive a FREE Month of Membership!


With our Referral Program there is no limit to the free service you can build up.



Give BookTree


The benefits of a BookTree Gift Certificate stay with a child for life.



Visit us on Facebook


And let your friends know you LIKE us!


What are the benefits of BookTree?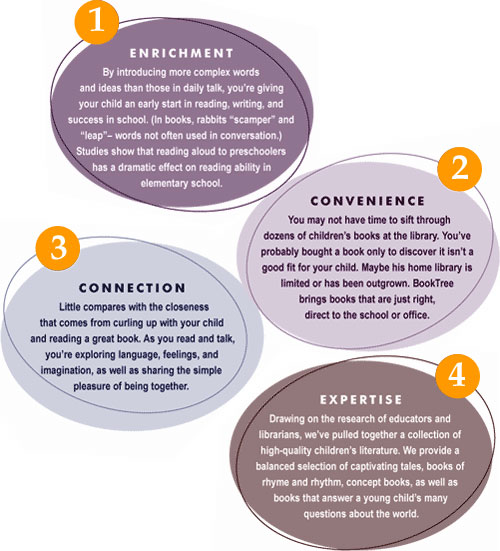 More questions and answers »